Onchain Alpha is a weekly podcast and newsletter that sets off on an expedition to explore the world of onchain data. We unpack valuable insights and novel applications of onchain data together with the people who are building the most innovative data infrastructure, analytics platforms, and writing your favorite data-packed Twitter threads.
Produced by Mosaic.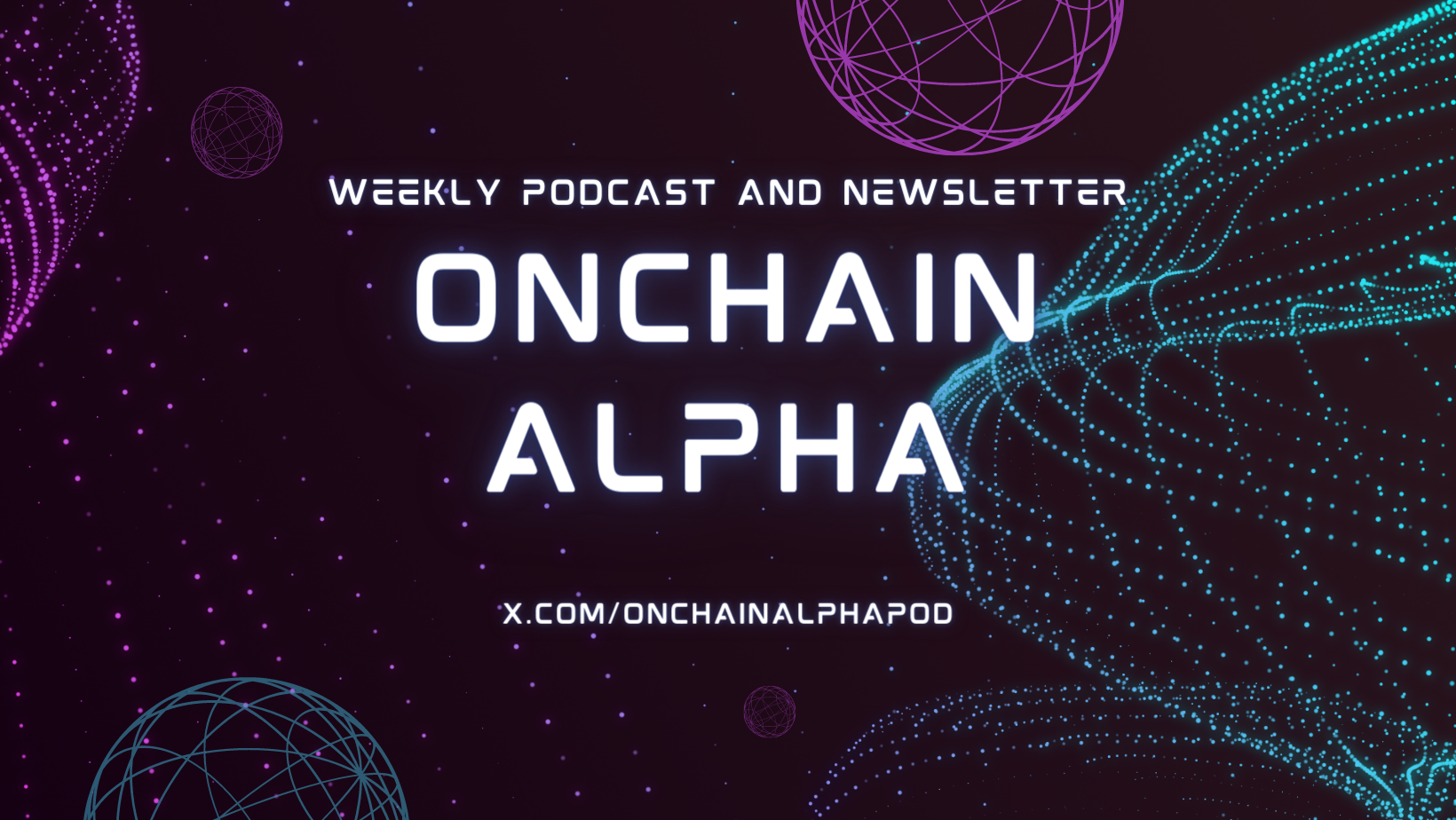 We've got a solid lineup of people and projects lined up for you. Here's a just a sample of some of the heavy hitters on queue: Dune Analytics, Nansen, Flipside, and NFTScan.
We have partnered with Crypto Sapiens to produce the podcast and will be livestreamed on their YouTube channel. Subscribe and hit the notification bell to not miss a single episode.
This newsletter will supplement the podcast and share even more Alpha. Make sure to subscribe and mint this first post to help us celebrate the launch.
Why am I launching Onchain Alpha? I have contributed to the development of onchain data tools since 2017; recently built Orange Protocol and now building Mosaic, a platform where you can find and reward loyal users onchain. Through these ventures, I have gained a deep understanding of the value of onchain data and the colossal need to create more tools that make it more accessible and empowers users.
My goal with Onchain Alpha is to inspire viewers and readers alike to gain a new perspective about onchain data, glean powerful insights, and venture out to build their own onchain data tools.
If you have any questions or feedback, or if you are building onchain data tools and would like us to cover your project, DM me on the X app.
lfg 🔥
Humpty (aka datadood)
Collect this post to permanently own it.
Subscribe to Onchain Alpha and never miss a post.